Key Takeaways: iBoysoft MagicMenu Free License Key
Enhance Mac's right-click menu with customizable options. Here you will get to know about iBoysoft MagicMenu Free License Key:
Access iBoysoft MagicMenu's features without cost for a year.

Create shortcuts for tasks like file management, app access, and more.

Personalize right-click menu for various roles, from designers to business people.

Grab the free license by downloading it before July 28th, 2023.
Looking to make your Mac's right-click menu better? iBoysoft MagicMenu can help! They're giving away free 1-year license keys for it.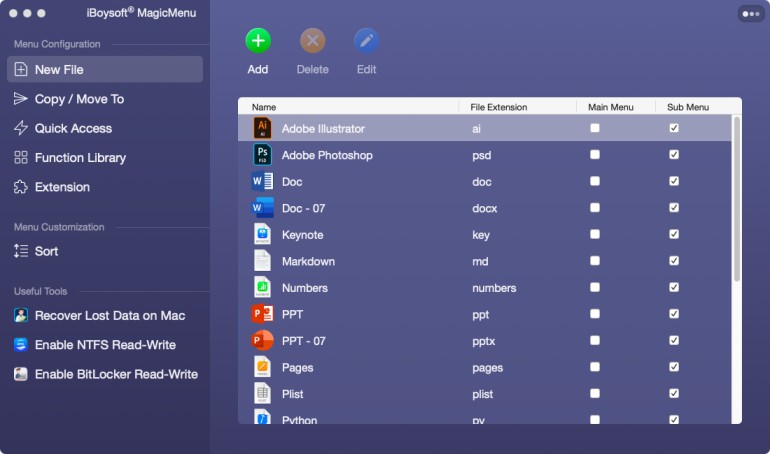 The digital world is always changing, and so are our computer needs. If you use a Mac, you can make your work better by changing the right-click menu.
iBoysoft is a famous company that makes software. They know how important it is to make things your own. They have a special offer: You can get iBoysoft MagicMenu for free for 1 year. This special tool lets you make your Mac's right-click menu better and helps you work better too!
So, if you want to improve your Mac's right-click menu, get iBoysoft MagicMenu. And guess what? You can get it free for a whole year!





iBoysoft MagicMenu: Overview
The Mac's right-click menu, also called the context menu or secondary click menu, pops up when you right-click (or control-click) on stuff like files, folders, or apps on a Mac computer.
This menu helps you quickly do different things with what you click on. But sometimes, the regular Mac menu might not have everything you want. That's where iBoysoft MagicMenu comes in.
iBoysoft MagicMenu is like a special toolbox you can change to fit what you like. No matter if you're a designer, programmer, or business person, it helps you get things done faster.
With iBoysoft MagicMenu, you're in control of your Mac's right-click menu. You can make it how you want.
You can easily add and change lots of things like making new files, moving files, quick access, deleting apps, finding the same files, cleaning similar photos, squeezing files, changing images, and shortcuts for recording your screen. All these are in your right-click menu.
So, with iBoysoft MagicMenu, your Mac's right-click menu becomes your own.
Key Functionalities of iBoysoft MagicMenu
With iBoysoft MagicMenu, you can say goodbye to limited options when you right-click on your macOS computer. This helpful tool lets you change what shows up when you right-click, and it works on macOS 10.13 and newer versions.
You can use iBoysoft MagicMenu to do lots of things: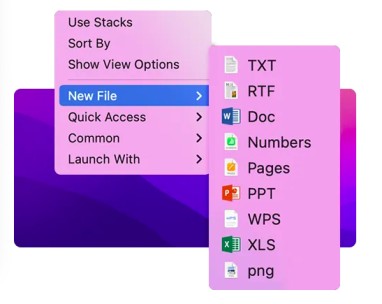 Make new files quickly, like documents and spreadsheets.

Move files to different folders without any trouble.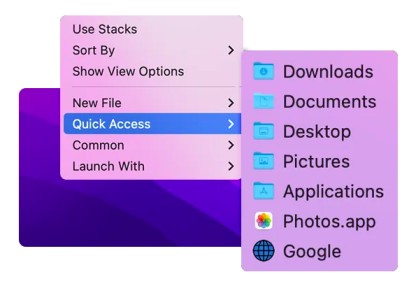 Open your favorite files, apps, and websites faster.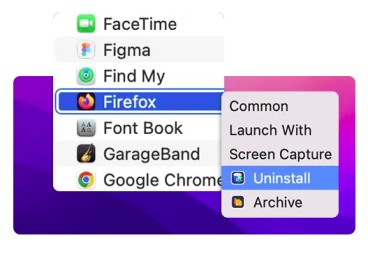 Easily remove apps you don't want anymore, along with all their files.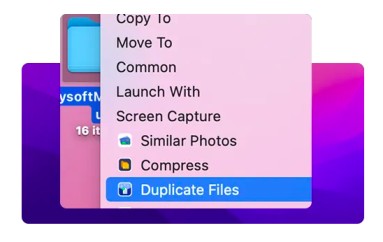 Find and delete files that are exactly the same to free up space.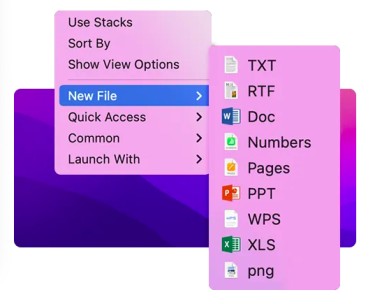 Manage pictures better by finding and deleting copies.

Open files with JetBrains apps to work better.

Do more things like compressing files, taking pictures of your screen, recording your screen, changing images, and more to make your macOS computer even better.
Follow these simple instructions and enjoy a more convenient macOS experience.
How to Free Get the 1-Year License for iBoysoft MagicMenu?
Want to make your Mac even better? Get iBoysoft MagicMenu now – it's a special offer!
Here's how to do it:
Go to the iBoysoft MagicMenu website.

Download the program and follow the instructions to install it.
Then:
Open iBoysoft MagicMenu.

Use this Key to make it work:

64B5820164B4828664B4821FEB3708D6.
Remember:
The code is free for a year.

It's only good until July 28, 2023.

You can't get updates or extra help with this code.
That's it! Now you can change your right-click menu with iBoysoft MagicMenu – enjoy!
Conclusion
In a rapidly evolving digital landscape, customizing your Mac experience is essential. iBoysoft MagicMenu offers a solution by enhancing your Mac's right-click menu, catering to diverse needs. iBoysoft, a reputable software company, is providing a unique opportunity: a complimentary one-year license for iBoysoft MagicMenu. This tool empowers users, enabling tailored shortcuts and functionalities, from file management to productivity enhancements. 
With iBoysoft MagicMenu, your Mac's right-click menu becomes a personalized toolkit, streamlining tasks for professionals and enthusiasts alike. Seize this chance to optimize your Mac experience; download iBoysoft MagicMenu and unlock a year of tailored computing efficiency.