Key Takeaways: Blox Fruits Codes



Blox Fruits Codes enhance gameplay by providing rewards and boosting progress. Here you will get to know about Blox Fruits Codes:
Players can find codes on official platforms like social media, forums, and websites.

Codes have an expiration date, so use them promptly to avoid missing out.

Combining codes can yield better rewards, like coins and diamonds.

If a code doesn't work, check for errors and validity, or seek support if needed.
Blox Fruits Codes 2023 is a super fun game on Roblox that lots of people love to play. In this game, you get to explore a big world with cool adventures and battles against strong enemies.
To make the game even better, the creators made some codes that players can use to get cool stuff in the game. These codes help players level up faster and enjoy the game more.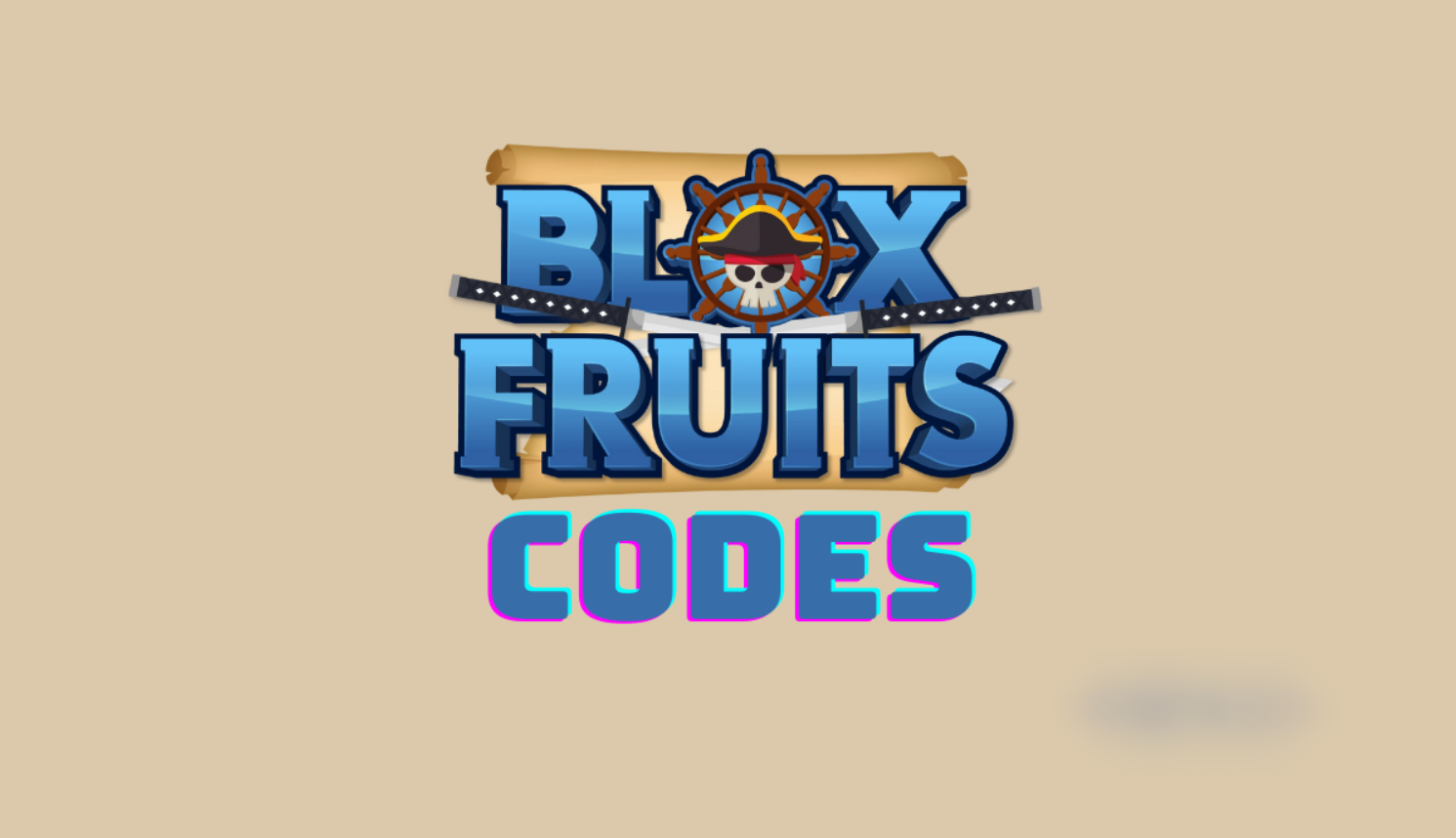 In this article, we'll talk about the newest Blox Fruits codes that give you more money and XP. We'll also tell you how to use them. So get comfy and let's dive into the awesome world of Blox Fruits!





What is Roblox Blox Fruits?
Roblox Blox Fruits is an exciting game where players embark on thrilling adventures and battles in a vast virtual world. Created on the popular Roblox platform, it captivates players worldwide. Explore islands, face tough enemies, and uncover hidden treasures.
To make your journey even more exciting, developers have included special codes that offer in-game rewards, enhancing your progress. Get ready to dive into the thrilling universe of Blox Fruits and experience endless fun!





What are Blox Fruits Codes?
Blox Fruits Codes are special secret combinations that players can use in the popular game Roblox Blox Fruits. These codes act like magic keys, unlocking amazing rewards that help players do better in the game. You can get extra money and experience points (XP) to make your character stronger and richer.
It's super easy to use these codes – just type them in the right place and watch the rewards appear! So, if you want to have more fun and succeed in Blox Fruits, keep an eye out for these special codes and enjoy the cool prizes they bring!



Latest Blox Fruits Codes with Money & XP Boosts (Updated – August 20, 2023)
NOOB_REFUND – Stat Reset
Bignews – Free in-game Title
fudd10_v2 – 1 Free Beli
fudd10 – 2 Free Beli
TY_FOR_WATCHING – 20 minutes of 2x XP
GAMER_ROBOT_1M – 2x XP
TheGreatAce – 20 minutes of 2x XP
Enyu_is_Pro – 20 minutes of 2x XP
Magicbus – 20 minutes of 2x XP
Sub2Fer999 – 20 minutes of 2x XP
Starcodeheo – 20 minutes of 2x XP
JCWK – 20 minutes of 2x XP
Sub2UncleKizaru – Stat Reset
Sub2Daigrock – 15 minutes of 2x XP
KittGaming – 20 minutes of 2x XP
Bluxxy – 20 minutes of 2x XP
Sub2OfficialNoobie – 20 minutes of 2x XP
Axiore – 20 minutes of 2x XP
TantaiGaming – 15 minutes of 2x XP
StrawHatMaine – 15 minutes of 2x XP
SUB2GAMERROBOT_EXP1 – 30 minutes of 2x XP
SUB2GAMERROBOT_RESET1 – Stat Reset
How to use Blox Fruits codes?
Here's how you can use codes in Blox Fruits:
Start the game: Open Blox Fruits in Roblox.
Click the "Twitter" icon: Find the Twitter bird on the main menu's right side and click it.
Enter the code: In the "Code" part, type the code from this page. Press "Redeem."
Confirm: If the code's good, you'll see a message, and your reward goes to your account.
Remember, codes are case-sensitive. Type them exactly. You can only use a code once per account, so choose wisely.
With these steps, you'll get rewards from codes in Blox Fruits.
Tips and Tricks for Using Blox Fruits Codes
Here are some simple tips to help you use Blox Fruits codes effectively:
Remember your codes: Write down the codes you've used and when they expire. This way, you'll know which ones are still good and which ones are no longer useful.
Use codes quickly: Codes are only around for a short time, so use them as soon as possible. That way, you won't miss out on any cool rewards.
Watch official sources: Keep an eye on the game's official websites and social media pages. Also, check out forums and save our website as a favorite. This is how you'll find the latest codes and special offers.
Combine your codes: Try using different codes together to get the best rewards. If you have codes for coins and diamonds, use both to get even more cool stuff.
Try all kinds of codes: Even if a code doesn't seem perfect for your game progress, give it a shot. You might be surprised by the neat things it gives you.
By following these tips, you can enjoy these codes and have even more fun playing the game.
Frequently Asked Questions (FAQs)
How often are codes released for Blox Fruits?
Codes for Blox Fruits are released periodically. Keep an eye out for announcements to catch them when they're available.





Where can I find the latest Blox Fruits codes?
Each code in Blox Fruits is valid for a certain period. Be sure to use them before they expire.





Can I redeem the same code multiple times in Blox Fruits?
Unfortunately, you can't use the same code multiple times in Blox Fruits. Each code is a one-time deal.





What happens if a code doesn't work in Blox Fruits?
If a code doesn't work, double-check for typos and ensure it's still within its valid period. If problems persist, contact support for assistance.
Conclusion: Make the Most of Blox Fruits Codes
In the exciting world of Blox Fruits, players embark on thrilling adventures and battles within a vast virtual realm. These adventures are made even more enticing through special codes that offer rewards, elevating gameplay. These codes, acting like magic keys, unlock opportunities for faster progression, richer experiences, and enhanced character strength.
By staying tuned to official sources, swiftly redeeming codes, and experimenting with various combinations, players can maximize the benefits of these codes. Remember, these codes are your gateway to extra fun and success in this captivating Roblox game. Dive in and revel in the possibilities they offer!